These are some of the cases and initiatives we have accomplished:

Pipeline Management A Japanese Financial Institution faced the issue managing deals related to credit approvals, pipeline management, loan origination, deal ownership and tracking of micro credit deals for Corporate Banking. This was due to data being fragmented and managed in siloed based applications with no transparency between organizations for key ownership. As well this affected the accuracy of daily and monthly reporting of dashboards to Executive Management. In addition the bank wanted to pursue the initiative of cross-selling of financial products in the Retail Wealth Management division for HNW clients which required the expert analytics of identifying key products and strategies tailored to these clients. Karllestone Capital was asked to come in and consult on process improvement, business engineering and solutions for improving this effort. Sucessfully managed the improvement of these processes and consulted on the implementation of a CRM solution to fit both pipeline management and client management process for Retail Wealth Management. Karllestone also managed the organizational change management and training of advisors and relationship managers for this effort.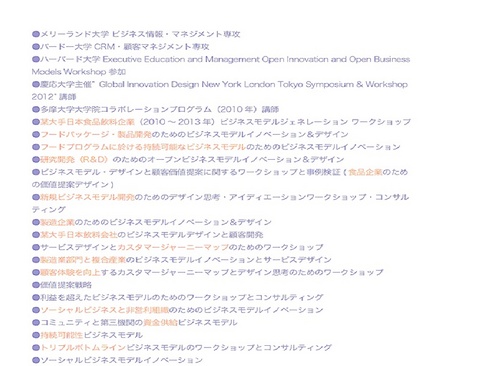 Private Banking/Wealth ManagementMajor European Private Bank for PB operations setup, Business Engineering for Credit Risk Management, FX, Legal and Compliance and Client Enrollment process for HNW and Ultra- HNW Clients. Client faced with a issues for establishing a Private Banking presence in the Japanese Market.
Wealth ManagementJapanese arm of European Asset Management and Investment company needed to quickly transform internal pipeline management, Client acquisition, client facing, client reporting, RM training and CRM processes for retail and institution product distribution for Wealth Management. Also at issue was the organizational change management effort , successful strategy for growth , and implementing a performance metrics dashboard required for driving this success. Karllestone Capital managed the successful organization change transfer and business improvement processes for implementing a new Wealth Management package, building core competencies, performance monitoring and training of Relationship manager for transforming competencies for advising Upper Mass Affluent, and HNW clients.
Insurance Asset Management/Investment Trust
Asia Pacific branch of a Large North American Insurance company for Wealth Management for Mutual Funds. Karllestone Capital led the project for business process re-engineering, requirements, assessment and implementation of a Wealth Management package solution for client acquisition, reporting, servicing and processing of funds products for retail and mass affluent customers.
Challenge : Client need a robust package solution to replace current manual and old systems to manage customers portfolios. Implement organizational change management processes. Identifying business drivers and performance metrics to ensure client success.
Solution : Develop a roadmap to Implement new wealth management package technology. Streamline current business process and workflows to meet challenges and demands of new system.
Result : Delivered new system. Improved business process, Project plans,business requirements, organizational changes for improvement. Enabled customer to meet business needs.
Karllestone Capital was selected to partner with a foreign financial service solution provider and a larger Japanese E-commerce Online Bank to provide the 1st solution to allow business payment and remittance of currency to beneficiaries globally. We successfully consulted on client onboarding, AML ( Anti Money Laundering) KYC, Compliance, technology implementation, end to end processing, workflow and business strategy. Karllestone also provided strategic direction, transformation services and business model advisory for product development
Project Management and PMO Services

- This assessment will provide you with an accurate, objective representation of your organization's program management maturity.
- PMO Health Check
- PMO Office Establishment and setup
IT Strategy and Transformation/Technology Consulting and Advisory

- Review and Assessment/li>
- Barometer for performance
- Organization Transformation
- Remediation in baseline costs
- Remediation of large troubled programmes
- Developing more commercially-focused leadership of IT and Operations
- IT integration of industry specific applications and financial management